Request an Appointment - Call us today: 1300 885 803

Women taking care of women
We listen. We understand. We care.
We are committed to treating women at all ages with respect, empathy and dignity - the way that every woman should be treated.
With our friendly, professional team, you will feel comfortable to discuss all issues in women's wellbeing, sexuality and reproductive health.
We are dedicated to empowering women, helping you to make the right decisions and informed-choices, and offering leading-edge treatment options.
We look forward to seeing you at Dr. Choi's rooms.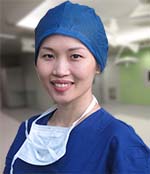 Meet Dr. Sarah Choi
Dr. Sarah Choi has spent the last ten years pursuing specialty Gynaecology and Minimally Invasive Surgery (MIS) to the highest standard. She is one of the Sydney-based female gynaecologists who have received intensive training with pioneers in the field of MIS and offer laparoscopic surgery at the top skill level. She is currently a Senior Lecturer of University of Western Sydney and a Specialist Gynaecologist at Sydney Adventist Hospital, St. George Private Hospital
Dr. Choi is on the trainer faculty of Sydney Women's Endosurgery Centre
Gynaecology Services
We provide specialist care in all aspects of Women's health.
Come visit us if you need:
an empathetic and experienced gynaecologist to address your concerns in women's health;
an expert surgeon for a gynaecological procedure;
advice on various treatment options if your current therapy is not working well; or
the most up-to-date knowledge to help you make the right choice in treating your gynaecological problems.
In particular, because of our expertise in combining medical treatment with the latest surgical technology, many women come to us as tertiary referral from their GPs or specialists for complex gynaecological conditions or second opinions.
Some of our specialized areas of interest are:
Pelvic floor disorders – vaginal prolapse and urine leakage (incontinence)
Fertility issues
Ectopic pregnancy and early pregnancy problems
Know your body. Embrace life.
Learn more about your gynaecological conditions from our patient information.
Featured video - Uterine fibroids. Fibroid is one of the most common conditions in women of reproductive age.
Find us here...
Ground Floor
31 Bertram Street
Chatswood NSW 2067
1300 885 803
02 9475 0028
Why choose Minimally Invasive?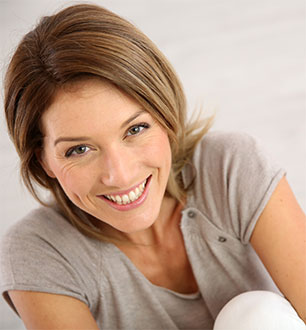 Minimally Invasive Surgery - Laparoscopy or Keyhole Surgery
Minimally invasive surgery (MIS) is also known as Laparoscopy or Keyhole Surgery.
In MIS, laparoscopic surgeons make only a few tiny incisions on the skin. It causes less trauma to the body compared to conventional open surgery, where a large incision, a so-called "bikini line incision" is made.
Most benign gynaecological conditions can be treated with MIS. For some conditions like endometriosis, laparoscopy is the gold standard for surgical treatment. However, it requires specialized training for gynaecologists to perform complex laparoscopic surgery. The hospital also needs to be equipped with sophisticated and expensive MIS systems.
Dr. Choi is one of the gynaecologists who opt to devote their career to helping women in MIS. She has received extensive training in advanced laparoscopic surgery from pioneers in the field. She currently performs MIS in three fine hospitals in Sydney, New South Wales. She has helped women improve their quality of life with this advanced technology.
Make an appointment with us and see if MIS is the right choice for you.
Our Procedures
We are highly specialized in gynaecological surgery. Here are some of the procedures that are commonly performed by Dr. Choi:
Featured procedure - Laparoscopic hysterectomy
Removing a uterus is an effective cure for many undesirable gynaecological problems. Nowadays, laparoscopic techniques can replace open surgery, allowing hysterectomy to be done in a minimally invasive way.
A Proud Member / Fellow of the following professional bodies: